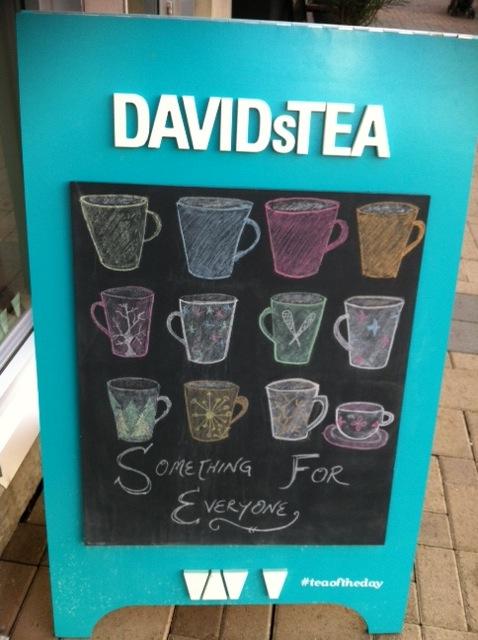 I absolutely love tea. My mugs are constantly being filled, refilled, and topped off with steamy, leafy goodness. Davids Tea is my new gem of a discovery. Walking down 21st St. in Manhattan this morning, I stumbled across a Davids Tea that was handing out shot glasses full of hot peppermint tea samples. Impromptu midday shots on the street isn't a lifestyle I thought I could get behind, but I'm glad I stopped for a sip! This Canadian brand is seeping across the globe, so here's everything you need to know.
Davids sells loose tea leaves, tea sets, and all other tea "accessories" online and in their adorable retail locations. The guy handing out samples at the NYC location I hit up was totally friendly and inviting, a far cry from the pushy sample peddlers that litter Manhattan. The staff inside the store was equally friendly, knowledgable, and un-pushy: which means I definitely made a peppermint tea purchase!
I picked up a packet of peppermint (I picked a pack of pickled peppers? What?) loose tea leaves, which ran me only $2.20. This is the best price I've ever encountered for custom blended loose tea, and it's fresh, organic, and delicious to boot!  For the price of a takeout coffee, I'll be sharing a pot of peppermint tea with the family tonight.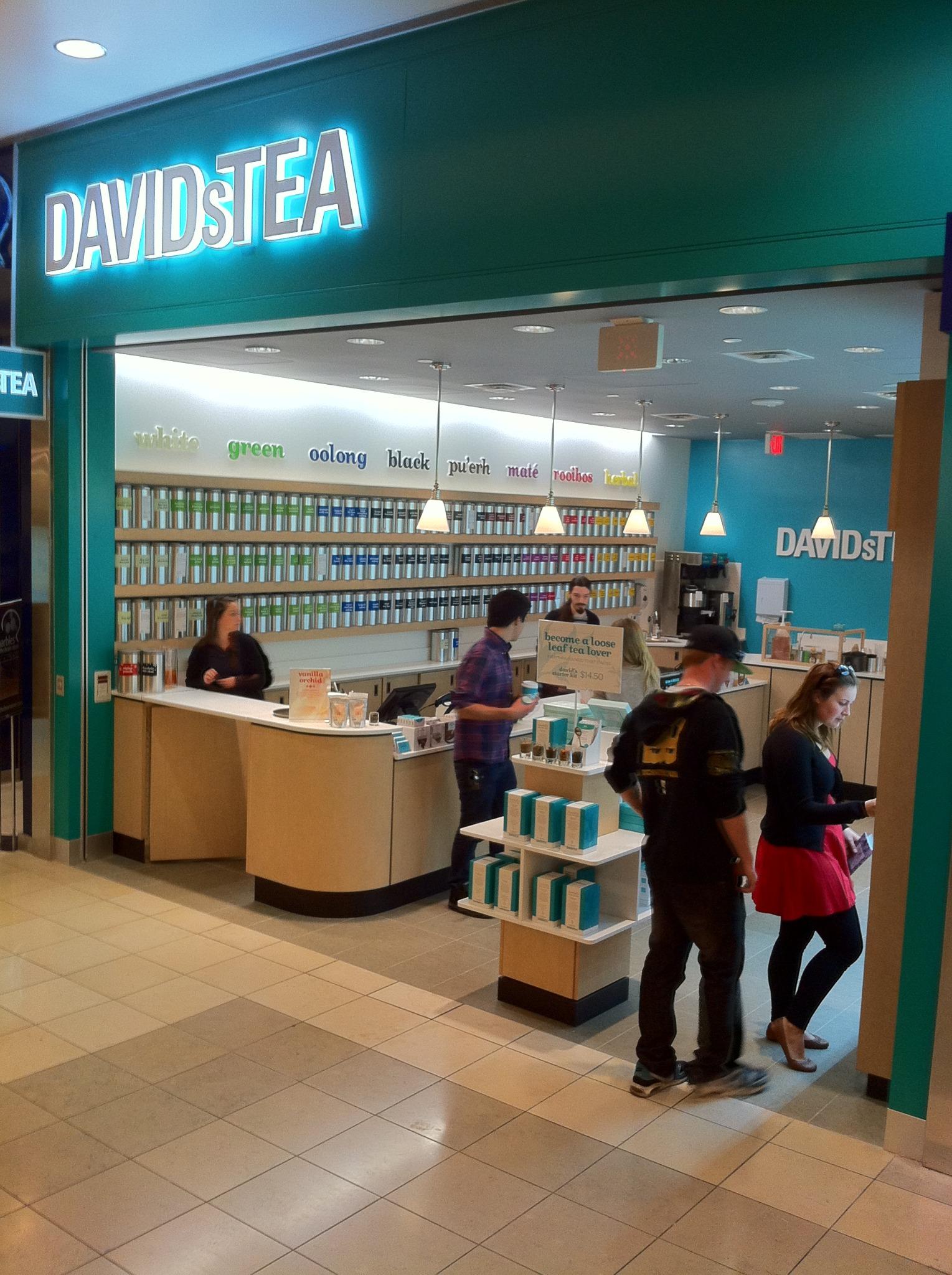 The tea leaf canister wall (check out pics from Twitter) is a library of every tea you can imagine, including the unimaginable –like "Jumpy Monkey" and "Chocolate Rocket." I went through a mini sniff-test of the fragrant tea varieties in stock, and my curiosity on some of the more exotic flavors was piqued enough to guarantee my return to the store!
If you're interested in gifting, of can't decide on a blend, try out the foolproof starter kits. You'll be able to sample a wider variety of choices, plus experience some fun seasonal varieties. Davids ships anywhere in the world — with free samples! — so it's 100% worth trying out.
Have you tried out Davids? Let us know your favorite mix!