Every time you turn around, some celebrity or other is signing themselves a fragrance production deal. Some stars put all their time and energy into developing scents that really capture their own essence, while others blindly sign their names away to cheap, watery sprays only intending to make a buck off of us. I've smelled them all – from the high end, luxurious mixes to the specialty store blends. I'm a big fan of admitting what you love, point blank, no matter how cheesy or embarrassing. So, with that in mind — here are my top three pleasant surprises! 
1. Snooki Couture by Nicole Polizzi
I know, I know: supporting the Snooki empire just feels wrong. But despite any urge to condemn this fragrance, it actually smells amazing. It's so light and clean that I spray it all over me when I get out of the shower and it doesn't feel stuffy. You can even go overboard spritzing it on you like a maniac (the way Snooki herself demonstrates when she sells the stuff on HSN) and you won't reek of the Jersey shore.
2. Selena Gomez Eau de Parfum by Selena Gomez
Ugh, if you can get past the tacky foil lips springing out of the giant bottle — and the fact that she named her perfume after herself — Selena seriously has a hit on her hands with this fragrance. The overly girly bottle suggests that this scent is juvenile and super sweet, but it's actually quite sophisticated. It's fruity and fresh, like berries and crisp apples directly from an orchard.
3. Florabotanica by Balenciaga
Okay, maybe I'm cheating this one a little bit,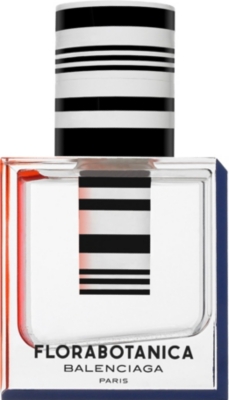 but since Kristen Stewart is Florabotanica's overly-promoted spokesperson, I am settling in and calling it a celeb fragrance. Because sure, it's not surprising for something Balenciaga makes to smell good. But it IS surprising for something that Kristen likes the smell of to smell good. Am I being mean? I like her well enough. And it's great when Kristen's reputation doesn't ruin something.
Are you surprised by these picks? Which celebrity fragrances have you come to love — despite the genre's overexposure?